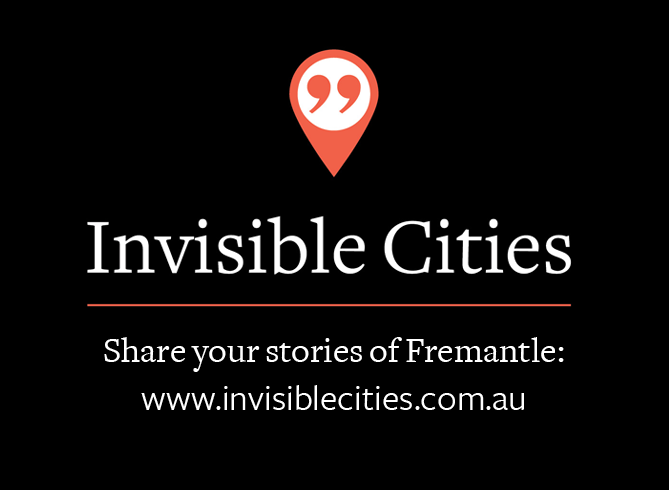 Invisible Cities is coming to Fremantle to record the stories of its people and places.
I'll be recording the first batch of stories from 23-28 November, 2016. Get in touch and tell us where your story is located and we'll find a time to meet at your story site to record it. If this window doesn't suit, get in touch anyway as I'll be doing a few batches of recordings before the project launches in May.
More details at www.invisiblecities.com.au
Stay up to date at www.facebook.com/InvisibleCitiesStories
Contribute a story by emailing hello[at]invisiblecities.com.au
Many thanks to City of Fremantle and Department of Culture & the Arts for bringing Invisible Cities to Fremantle.