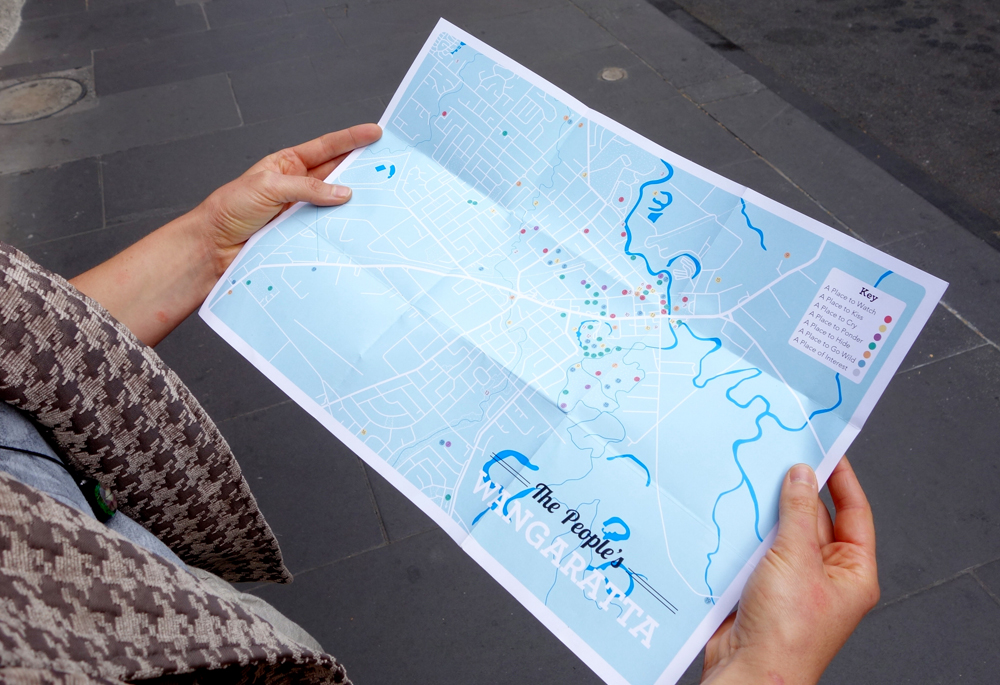 The story of the city is written not by the historians or the tourist bureaus. It is written as its people interact with its places through the simplicity of everyday life. We give the city its personality by exchanging smiles, stealing kisses and slamming car horns; We construct its sights and sounds with our street art and busking; We draw the lines on the map with our paths to work and our escape routes. Our stories build the city, brick by brick, paragraph by paragraph.
The People's Wangaratta tells some of the stories that connect the people of Wang to the places that are meaningful to them in the simplest of ways. All places were marked and described by the people of Wang for the people of Wang. This is the people's Wangaratta. Take yourself on a tour. Bring your neighbour.
Commissioned by Hello City as part of their Wangaratta Project, The People's Wangaratta was a participatory art project that mapped people's relationships with place in the city. Following on from my 2014 Die Insel project I carried out in Berlin, this time a colour coded key was added to the map, to which people were encouraged to contribute their stories, memories and dreams. Everything on the map was collated and printed as a fold-out map, and made freely available in Wangaratta. A map of Wangaratta's everyday. A map by locals, for locals.
A PDF of the map is available here.
Thanks to Marc Martin for production support.