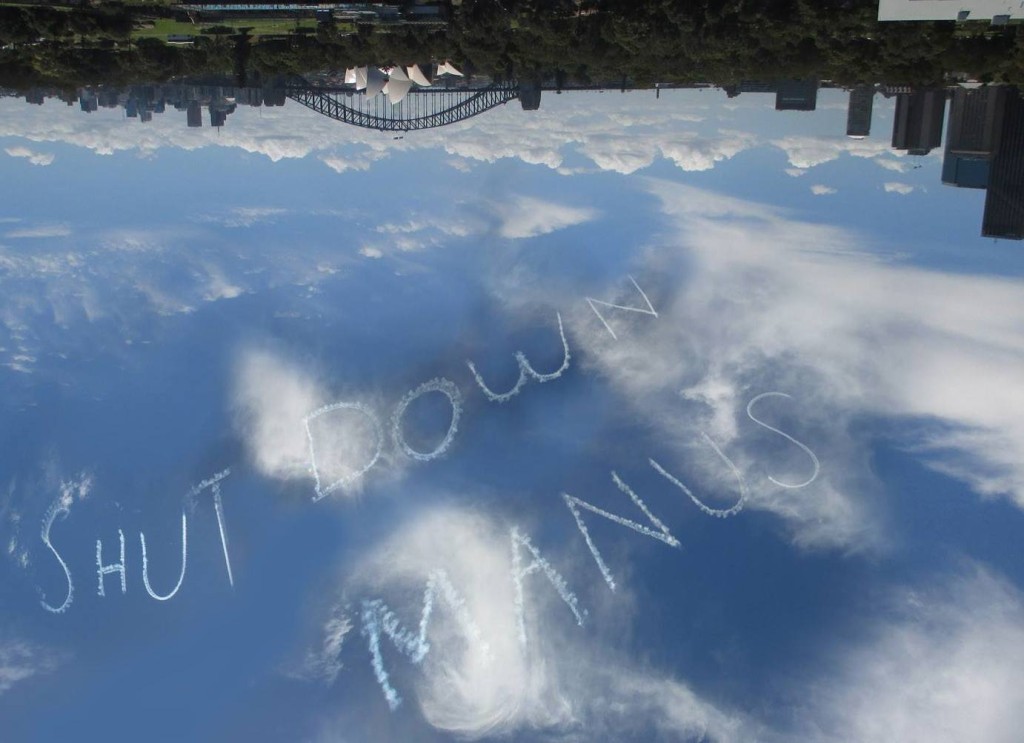 One year on from Reza Berati's death at Australia's Manus Island Offshore detention centre on 17 Feb 2014, Australia's asylum seeker policy has only become more inhumane. Vulnerable people seeking our help have been imprisoned offshore for up to 18 months and counting. Neither the hunger strikes nor the revelations of the toxic conditions inside the camps seem to bother our cruel political leaders.
To draw attention to the issues, myself, Gabrielle de Vietri and Will Foster coordinated a skywriting action to have 'Shut down Manus' written in the Sydney sky and 'Close Nauru' written in the Canberra sky on 17 February 2015, the anniversary of Reza Berati's death. Using an
online crowdfunding platform
, we raised the funds to hire a skywriter within six days.
We watched the skywriting from Melbourne via documentation from funders and the public on social media. The action saw the #shutdownmanus trending in Australia, and images of the messages were published across
Australian
and international
media
, including
The Economist
,
The Telegraph (UK)
, and
PNG news
.