The permablitz phenomenon was born in Melbourne in 2006 and I've been involved on and off since it's inception until 2011, coining the name 'Permablitz' and taking on the role of 'external communications director' in the volunteer-run Permablitz collective.
A Permablitz is a permaculture inspired backyard makeover involving anywhere between 10 and 100 people (you set the limit) gather in your yard to help you create the edible garden of your dreams. The whole idea is based on reciprocity – permaculture designers get the chance to keep practicing their design skills, the blitzers not only come to work, but learn all sorts of food related skills through the workshops held throughout the blitz (e.g. chook keeping, fruit tree maintenance, healthy compost, worm farming, building wicking beds and so on and on), and everyone gets fed a hearty lunchtime spread by the host. To qualify to host your own permablitz, you have to have been to three blitzes previously.
The Permablitz phenomenon was conceived by Dan Palmer in Melbourne back in 2006. The first one, which I had the pleasure of participating in, was held at the Dandenong home of Vilma from El Salvador. Permablitz has now spread from Dandenong, Melbourne, all over the world. There's now Permablitz Hawaii, Permablitz Istanbul, and Permablitz Montréal, just to name a few.
See more details at www.permablitz.net and in this interview I did in 2006, just before hosting my first Permablitz.

Timelapse of the Permablitz my housemates and I hosted in November 2011. Video by Tim Metherall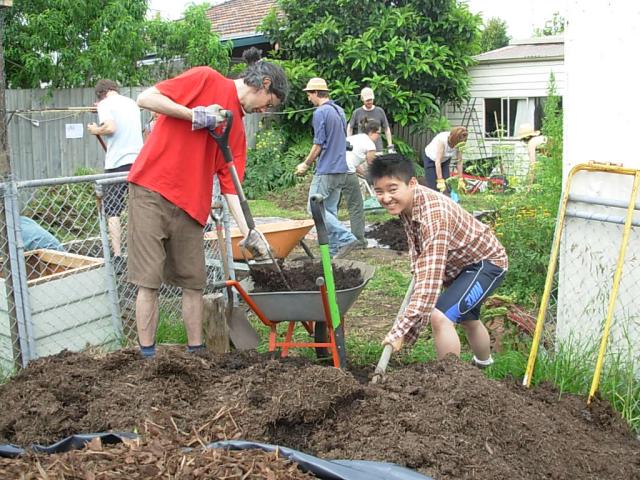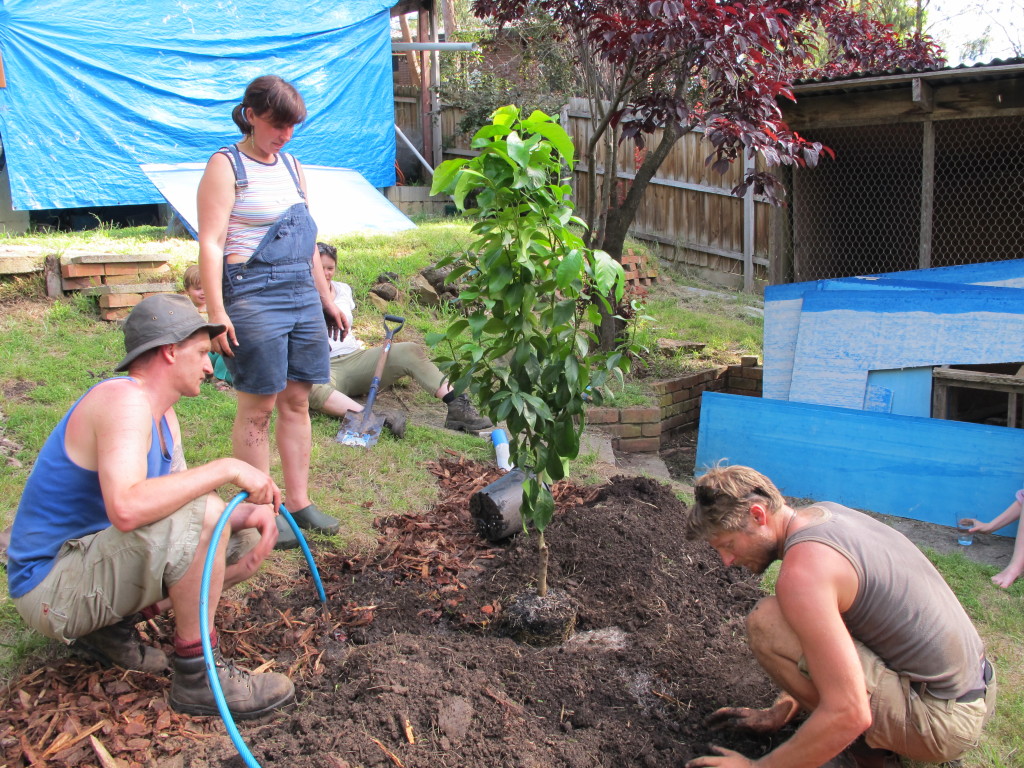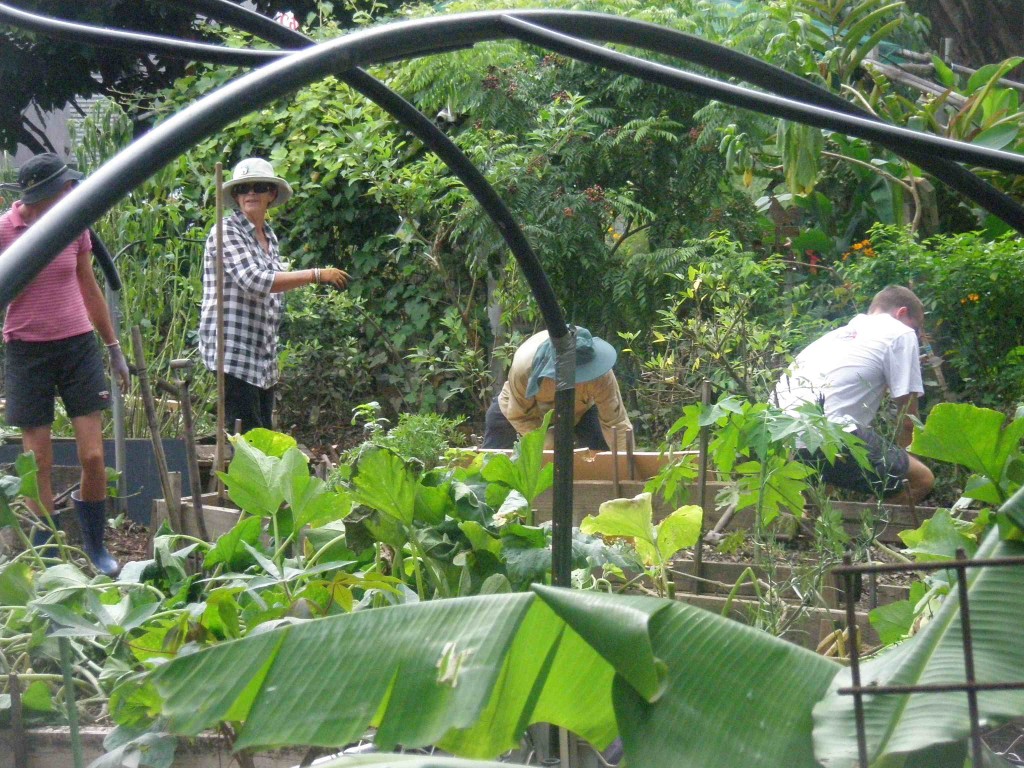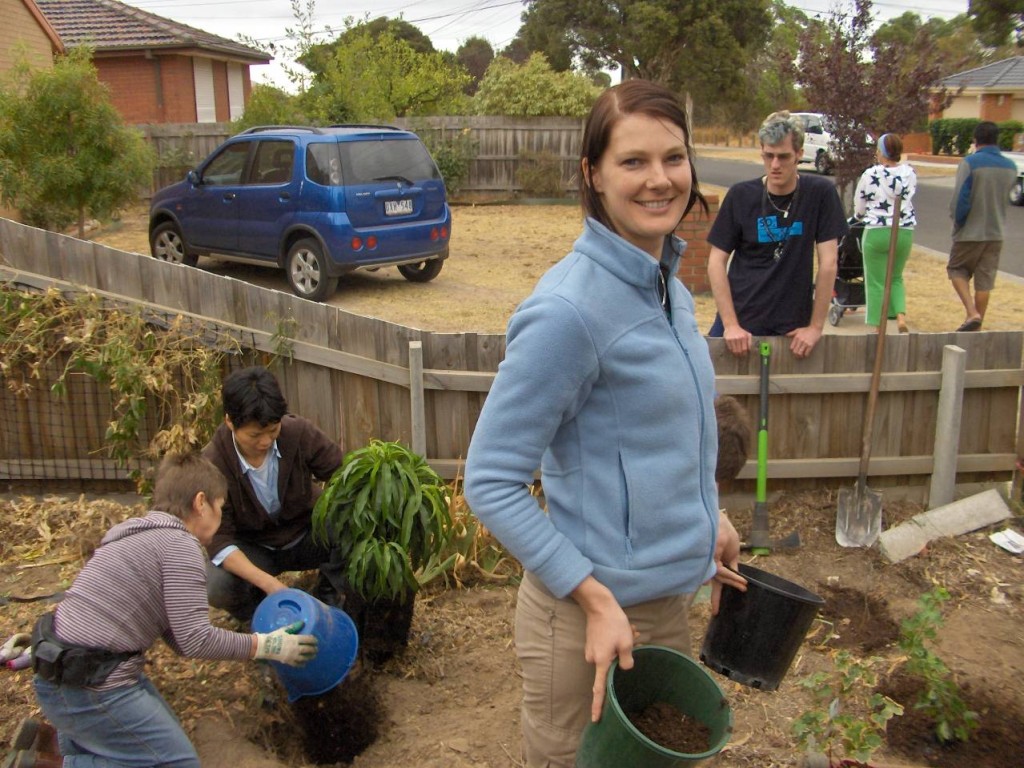 Eat the Suburbs (2006) short doco on Permablitz and peak oil by Tanya Curnow