The story of the city is written not by the historians or the travel bureaus. It is written as its people interact with its places through the simplicity of everyday life. We give the city its personality by exchanging smiles, stealing kisses and slamming car horns; We construct its sounds and the sights with our busking and street art; We draw the lines on the map through our paths to work. Our stories build the city, brick by brick, paragraph by paragraph.
Die Insel was a 4-month participatory art project which took place in April-July 2014 over the course of a residency at Berlin's Zentrum für Kunst und Urbanistik (ZK/U). It was in part a revisit to my 2008 Human Ecology MSc dissertation. Gathering stories that connect the people of Moabit, Berlin, to the places that are meaningful to them in the simplest of ways, Die Insel explored relationships between people and place. The project involved a number of different public outcomes, which occurred across the monthly ZK/U Openhaus events. These included participatory story mapping, mind mapping by locals, story reading, audio recordings, a walking tour, development of a printed story map, and an interactive digital installation, which was made in collaboration with media artist Ana Tiquia.
Design & Production support – Marc Martin
Installation collaborator – Ana Tiquia
Installation support – Christian Bishop
My residency at ZK/U was funded by the Australia Council for the Arts.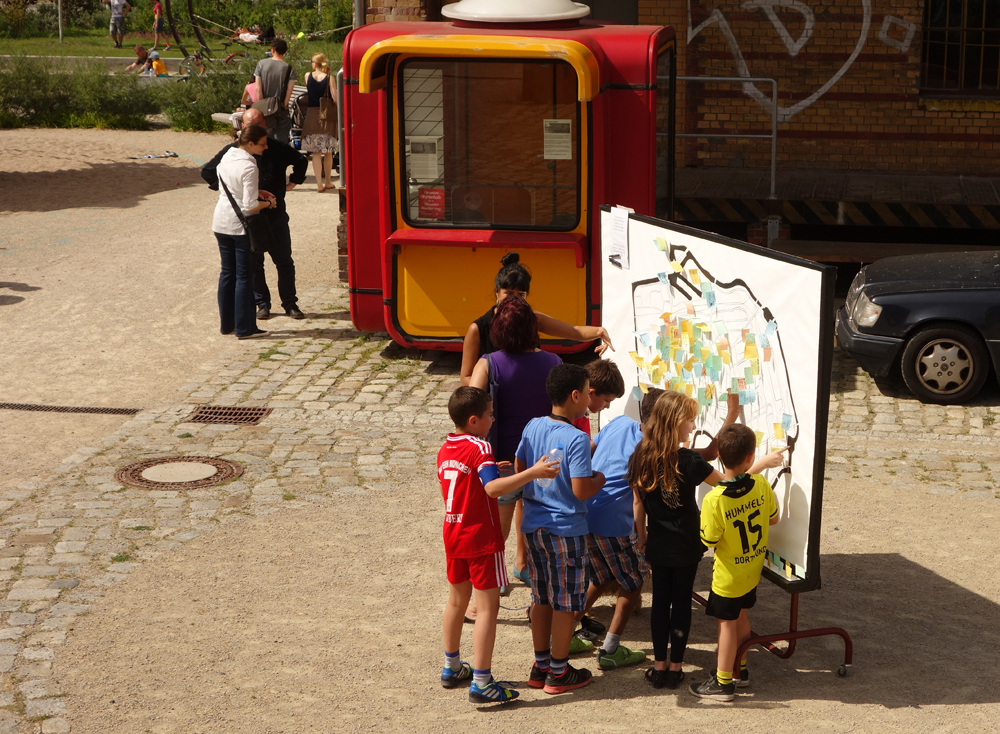 Image credit: Marc Martin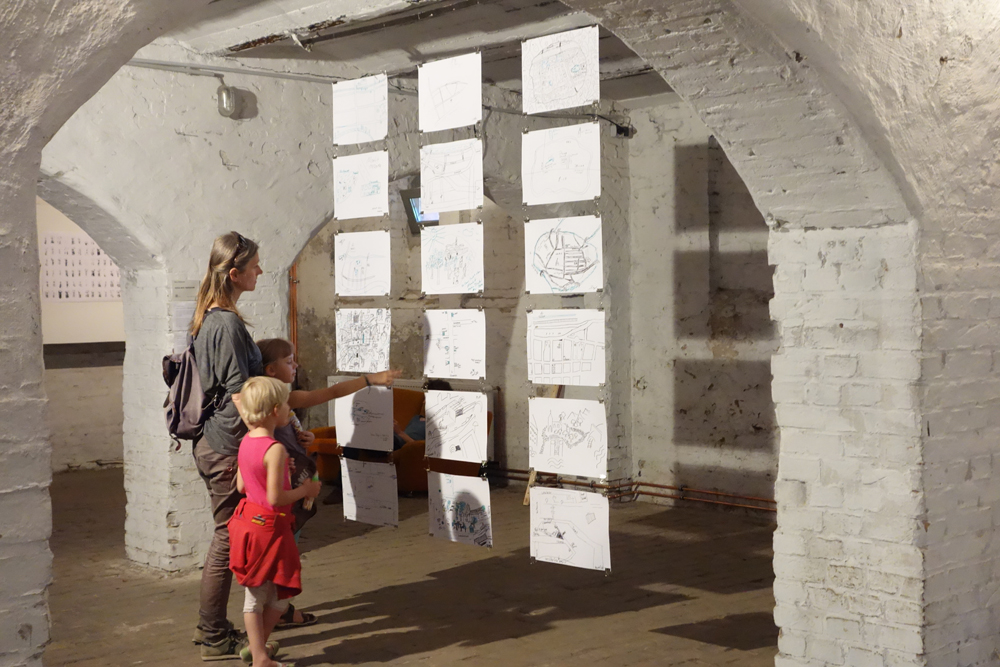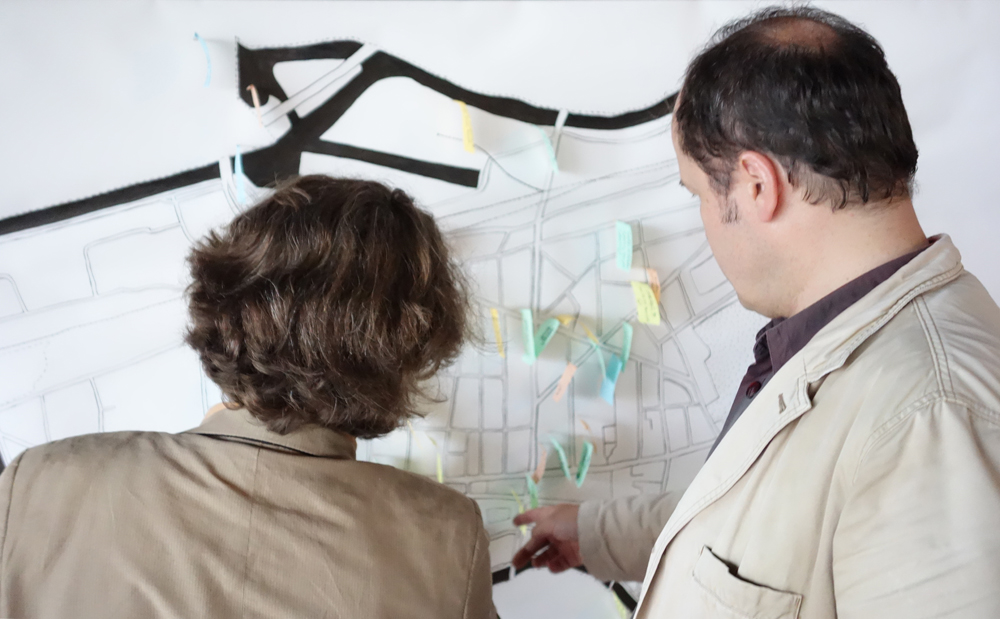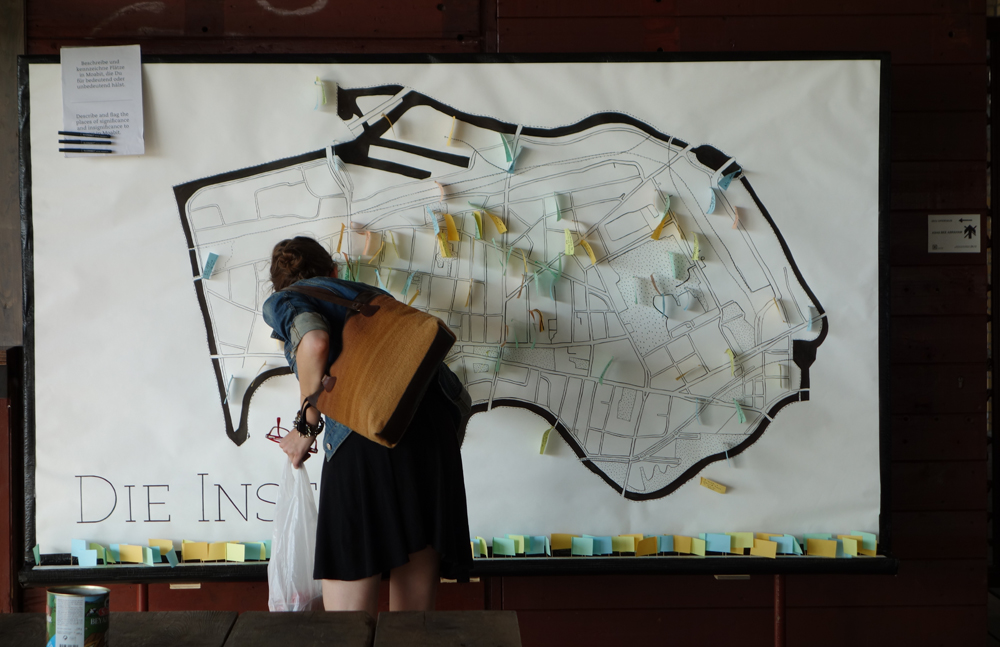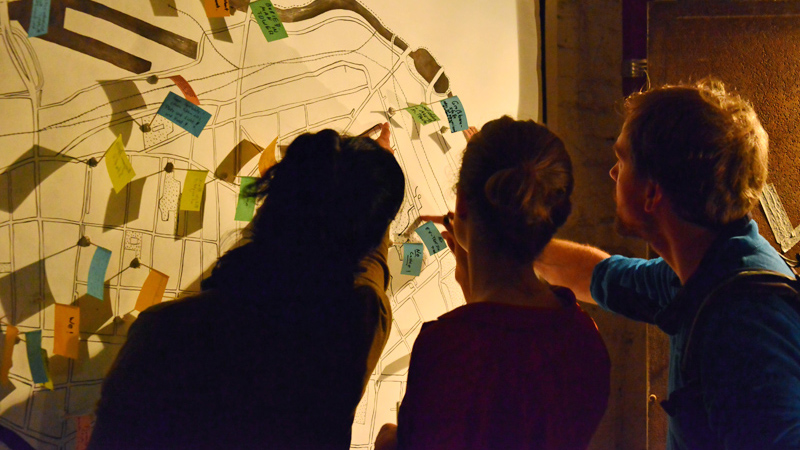 Image credit: Samuel Kalika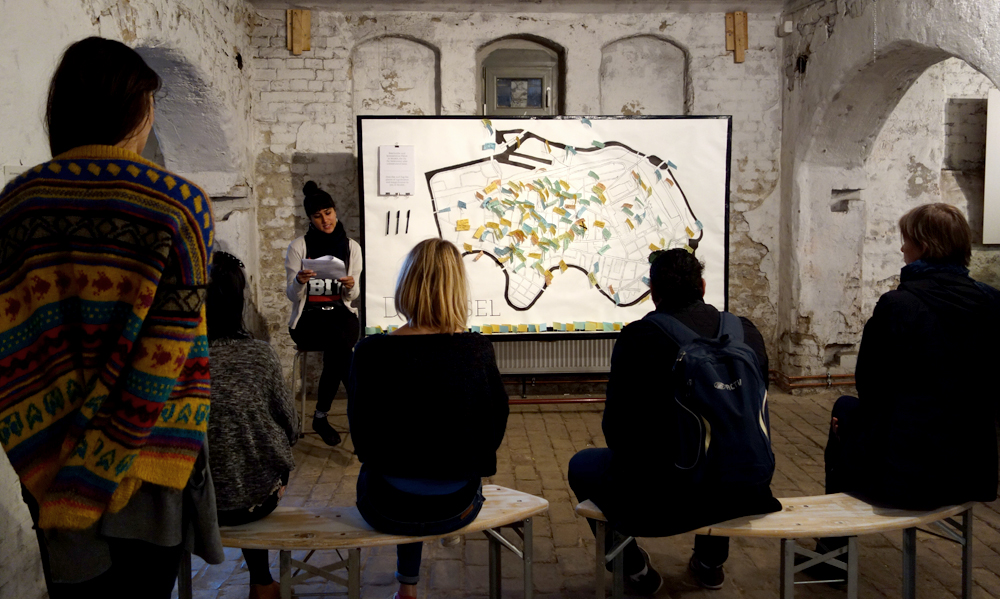 Image credit: Samuel Kalika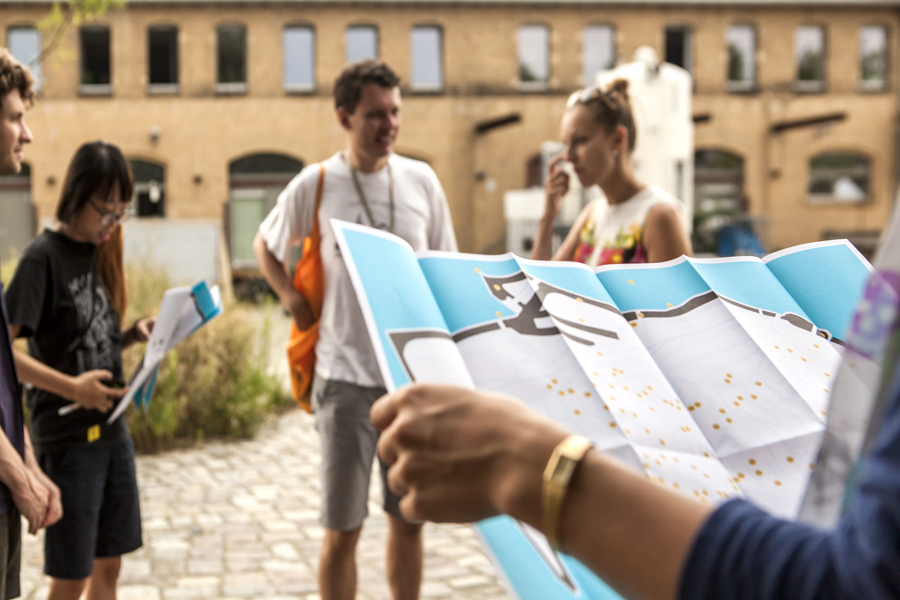 Image credit: Laura Fiorio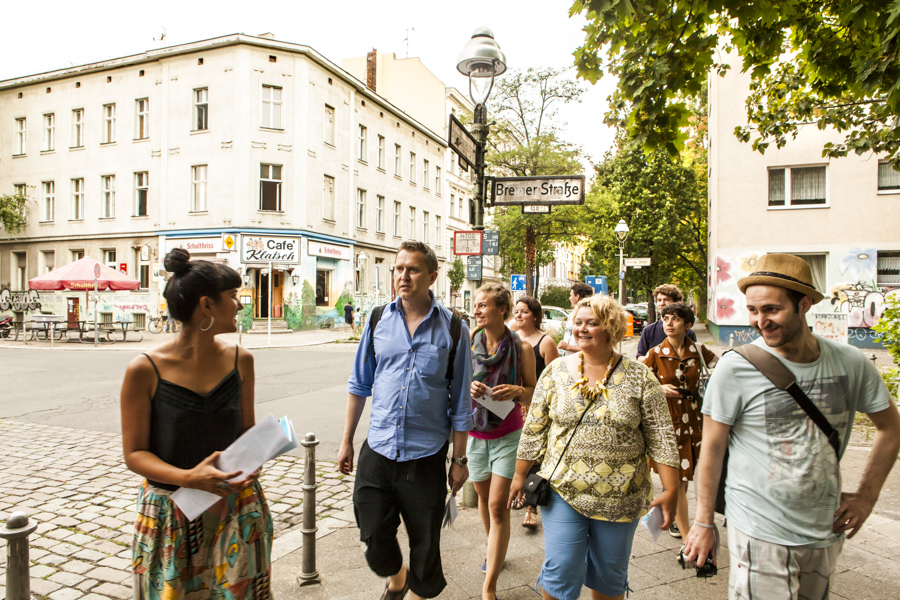 Image credit: Laura Fiorio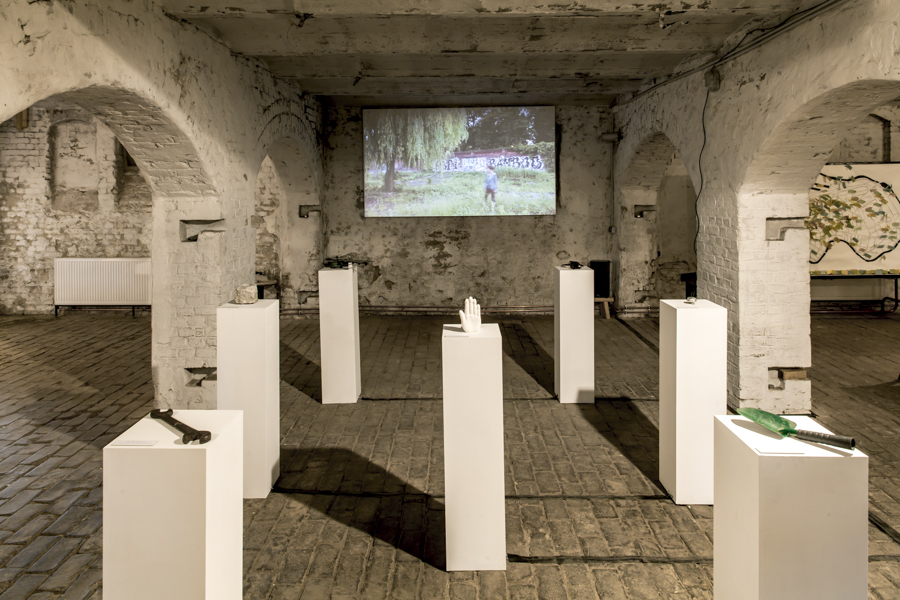 Image credit: Laura Fiorio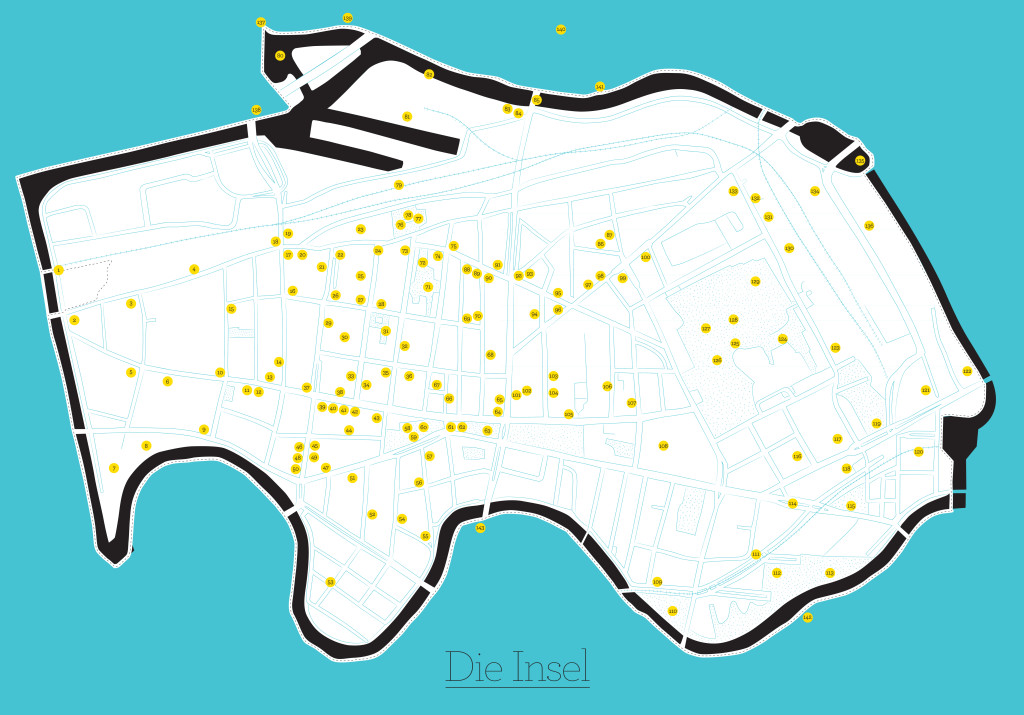 Map Design: Marc Martin