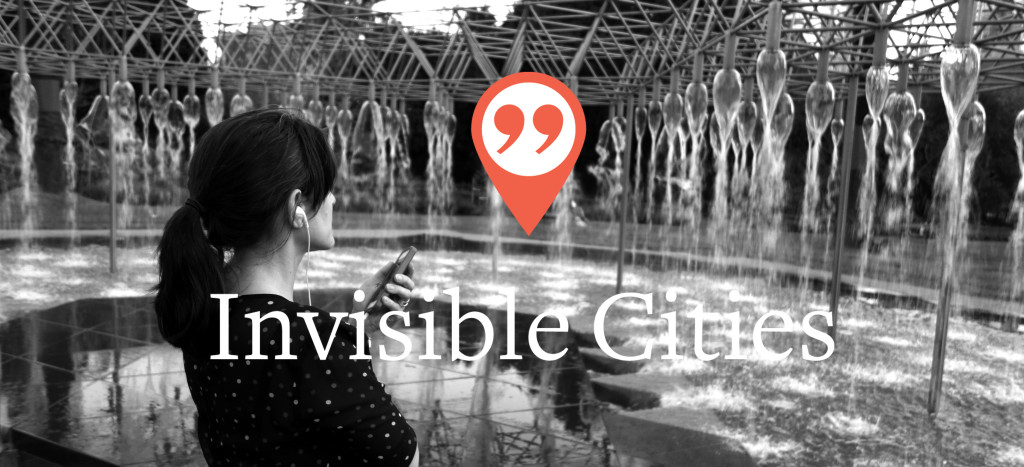 **Invisible Cities is coming to Fremantle, with thanks to funding from City of Fremantle and Department of Culture and the Arts. Get in touch to contribute your story – hello@invisiblecities.com.au. More details shortly.**
The story of the city is written as its people interact with its places through the simplicity of everyday life.
We construct the sounds and the sights of the city with our busking and street art;
we give it personality by exchanging smiles, stealing kisses and slamming car horns;
we draw the lines on the map through our paths to work.
Our stories build the city, brick by brick, paragraph by paragraph.
Invisible Cities is a participatory art project using digital technologies to explore the relationships between people and place. It maps the memories held in sites around the city, and it explores the cities we each hold in our minds.
From October 2015 to June 2016, Invisible Cities opens windows into the secret lives of people and places around us in Melbourne. People who live, work, play and pass through Melbourne are contributing stories of their relationships with particular places in the city centre. I record their stories at the story site and embed the audio there, accessible through the Invisible Cities app, and affix an Invisible Cities Story Site plaque to notify passersby of the significance of the place. The free Invisible Cities app for iPhone and Android will notify users when they are near a story site so they can unlock the story held in that place. Stories will continue to be recorded and uploaded until December 2016 – tell your story by getting in touch via the story form at www.invisiblecities.com.au.
More project details available at www.invisiblecities.com.au.
To read or listen to articles, reviews and interviews about Invisible Cities, visit The Age, Radio National Books & Arts, ABC774's The Conversation Hour, Triple R's The Grapevine (listen from 2:01:56), The Jacky Winter Group, Assemble Papers, and SYN FM's Art Smitten.
Invisible Cities Team
Artist | Concept: Asha Bee Abraham
App Development: Sandy Milne
UX/UI Design: Jemi White
Audio Design: Janak Rogers
Graphic Design: Marc Martin
Digital Consultant: Ana Tiquia
Management: Auspicious Arts
This project is supported by the City of Melbourne 2015 Arts Grants Program